My dearest Chad, Hello sweetie...its that dreaded time of year again for all of us...it's been 12 years sense I've seen that handsome face of urs and I sure do miss it something horrible...I really miss that smile of urs, I can see it now and I have a smile on my face just thinking of it 😇...I can't believe it's been this long chad...I really thought I wouldn't see 10 yrs go by, much less 12 years it's crazy!!! Sometimes it seems as if it's been an eternity sense I saw u and some days it seems like just yesterday I saw u...I will never forget the day u left for work that day it's as clear as a bell to me...u will be 30 yrs old in 5 days that's hard for me to believe too...I have so many questions like...would u b married? Would it be to Christina? Would u have babies? Where would u be living? Would u b working at Ford? Would u still be hanging out with the same friends? They say when u die that God answers all the questions u ever had in a matter of seconds...I sure pray so, cause I have a lot of them!!! Well my sweet angel guess I'll go for now...just wanted u to know that there isn't anything in this world that I love more then u...and I think of u daily...until we meet up there in heaven...see u later. Love always together forever, mom💜 My birthday boy, Well tonight we went to Bonnie and Clyde's pizza to celebrate your 27th birthday tonight. Your grandpa, aunt Wendy, Ed, Sam, Shelby,Jonathan, Mitch, Debbie and I where there. We had your camo cake and pizza. Didn't let any balloons off it was too cold didn't think they would fly up to u....so we will let them off at the cemetery and a warmer day. We all love and miss u so much honey! There are so many people that knew u and that didn't even know u that love and miss u so much! I'm trying my hardest to keep your memory alive ALWAYS! I will never forget you ever! And will be loving you forever...until we meet again! Love your only mom My dearest Chad, Hey baby, it's Christmas Eve night and u aren't here with me and dad once again. Can't begin to tell u how I wish u where here with us. I LOBE AND MISS u so much no words can say. But I do know u r in a better place then here on this earth...just wish I was with u! One day sweetie we will all be together...so u, aunt Brenda, Grandaddy, Cindy, Danny, big Tim, Bob and EVERYONE else that has passed have a VERY MERRY CHRISTMAS IN HEAVEN.... I'm sure u all are having the best time ever! I love and miss u sooooo very much, Mom. Chad, I miss u like crazy baby...it's almost thanksgiving and my b-day and I'm missing u more then ever. It's been almost 9 years sense u have been gone and I'm in disbelief still!! To this day I still can't believe that this happened to me and your dad...*heavy sigh* ALWAYS!! Just please ALWAYS know I try my hardest to keep your memory alive by posting pictures of u and talking about you. I love and miss u like know one knows! Love u baby, Mom Hey baby....just wanted to pop in and say Happy Valentines Day! I sure miss and love so mich
Hello My Most Awesome Son...Wanted to wish you a wonderful easter up there!
Love you so much,
Mom and Dad
HAPPY HALLOWEEN
CHAD SURE DO MISS YOU!!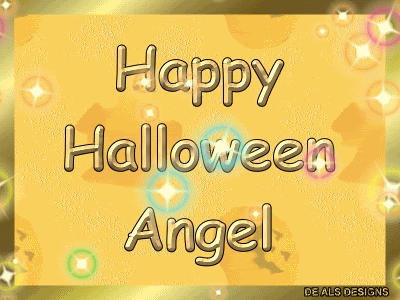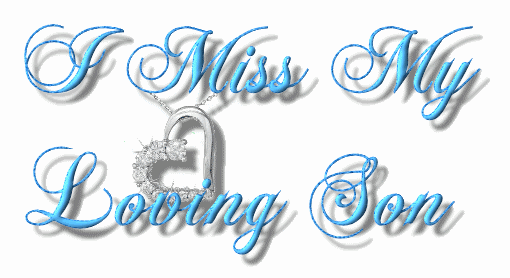 HAPPY VALENTINES DAY OUR ANGEL!
We love and Miss you like crazy!!!!
Saralyn Made this for you We know you will love it!
XXOO Love Mom & Dad XXOO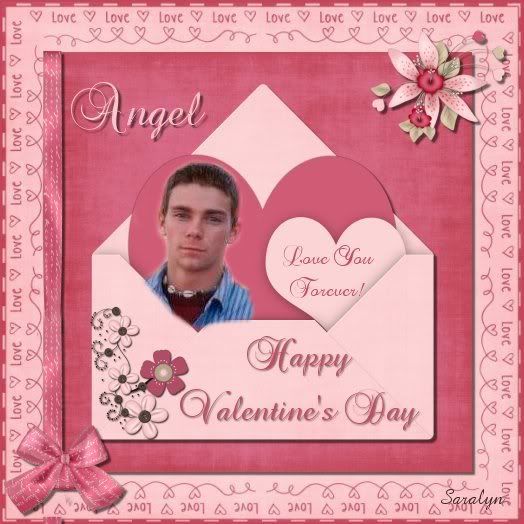 HAPPY 23RD BIRTHDAY
CHAD I Love and Miss You SO Much!!!
Heres Your Cake Sweetie!!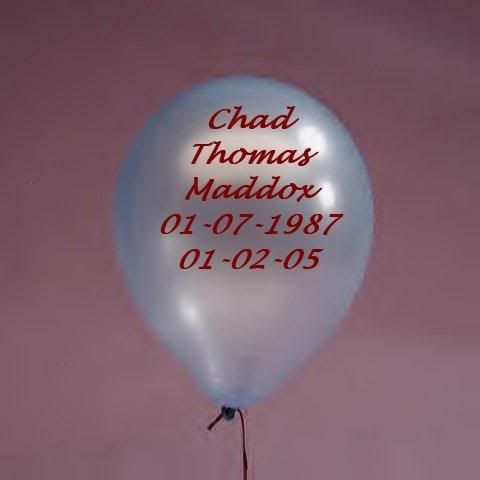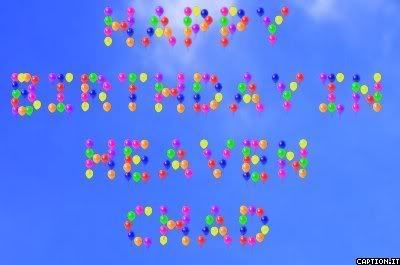 Love and Miss You,
Mom & Dad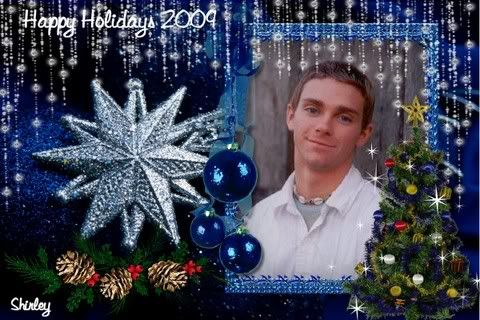 Merry Christmas My Angel Chad...
Miss and Love you more then ever, its hard to believe that it's been almost 5 years now.
I Love you!
Mom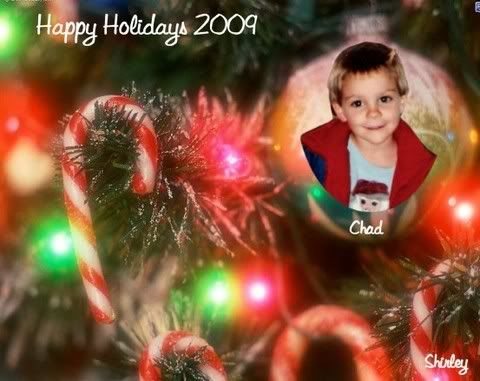 Happy Halloween Baby!!
I sure love and Miss you!!
Love Mom & Dad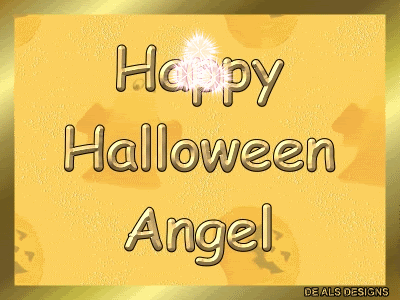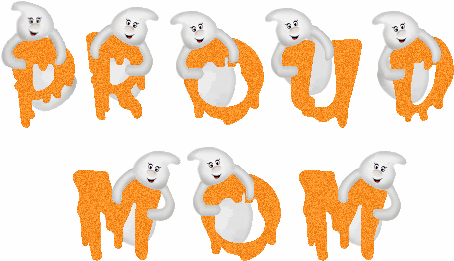 Hey Chad,
I know its been a long time sense i have been on here to write to you. It is just so hard! I just wanted you to know that I love you so much and miss you very much also! I always will and I so try to move on and get threw the days w/out you and its so hard but I do it for you. Love you sweetie,
Your Mom!!
Chad Thank God I have your Web-Site back up and running....I miss you sweetie, i am sure you will have a wonderful Easter!!!
I Love You Chad!
HAPPY EASTER!
HAPPY VALENTINES DAY CHAD
I LOVE AND MISS YOU SO VERY MUCH!!!!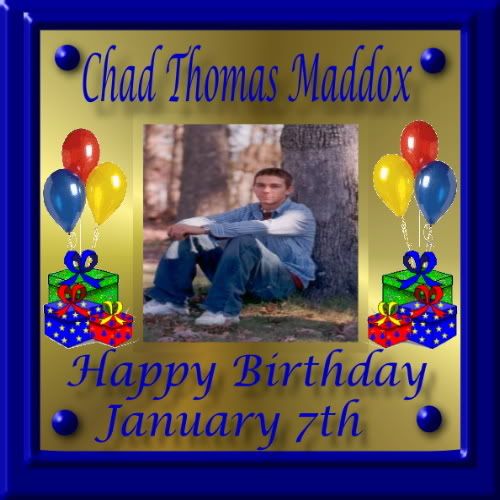 May Your Candle Always Burn!
Chad We Love You!
Chad I love you sweetie!!!
My sweet Chad,
Hopeing you had a wonderful Thanksgiving up there in Heaven.
We Love You!!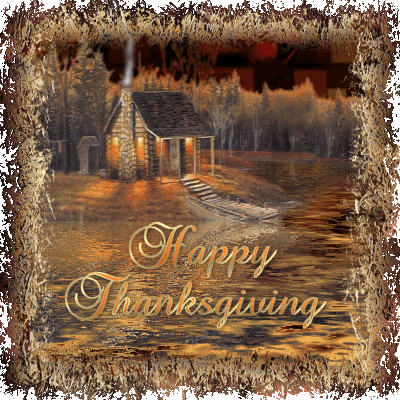 Chad,
Hope you have a Happy Hallooween sweetie...
I LOVE YOU & MISS YOU SO MUCH.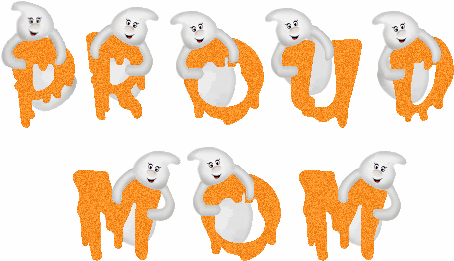 Saralyn Made for me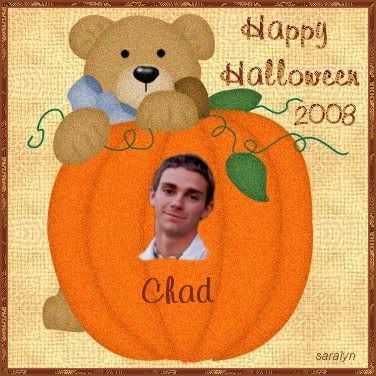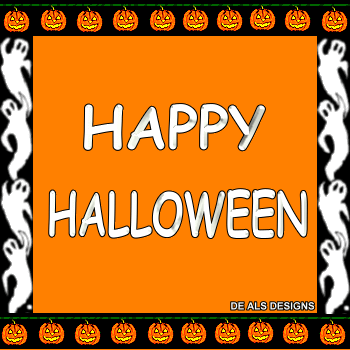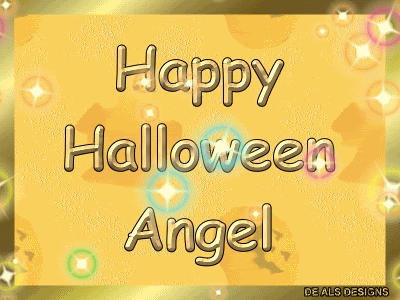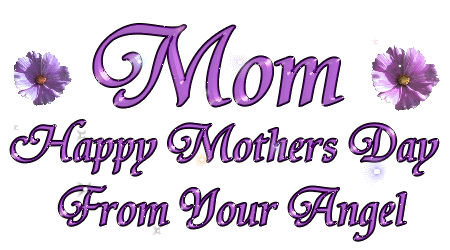 AND

Happy Easter Chad
We Love You So Much!!!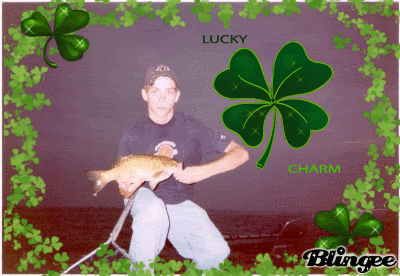 Happy St. Patrick's Day Chad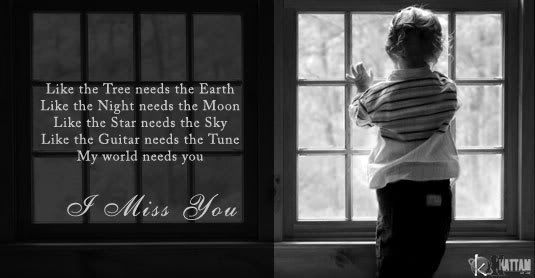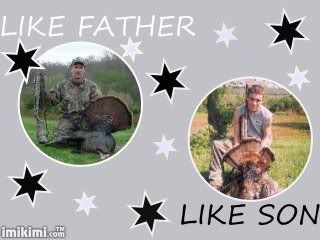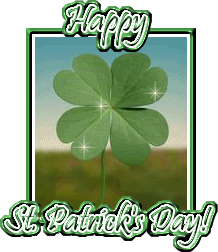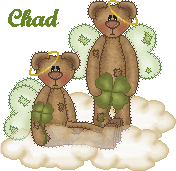 Hard Times

By Chad Maddox
September 16, 2004

Sex is something special, a bonding of two significant individuals.
It's what populates the world. A way of life as you can say.
The thing is sex can lead to problems. You see children can be cute,
adorable, and fun, but they can be a little trouble. Young people
are getting pregnant every day and are not ready for the
responsibility to care for a child. It would be smart to be
prepared for a child before producing one of your own to care
for and love the way a child should.

My parents are major role models for me. My dad has worked
every day of his life and Mom has spent the time caring for me.
My mother has had dinner waiting hot on the table for Dad as far
back as I can remember. I have always come first in my parent's
lives. My father was on a great track team in High school and
had colleges calling every day with a new scholarship. The only
way he could go was a full ride. "All expense paid!" I remember
playing with his trophies when I was younger. My mother always
wanted to be a veterinarian because of her love for animals.
She always said if she could she would pick up every stray on
the road, take it home, and makes it hers. Splash, and all
their dreams were over. Yep, right down the drain. You see,
my parents didn't plan for this all, but who would imagine
these two 15-year-old high school students with hopes and
dreams. Then a speed bump like this. Neither of their
parents would allow them to stay with them. Actually,
my father's parents didn't want anything to do with
the whole thing. Yeah! I bet it was hard to see the boy they created
and just trying their best to raise him the way he was.
Could you imagine your son coming home from school
and breaking the news? That's a discussion that
couldn't have gone down smooth.

My parents have told me all kinds of stories from back
when. We first lived in an apartment in LaGrange, Kentucky,
so my father could be closer to home. My mother told me
we ate potatoes every night. She said it was because they
were cheap and easy. My parents and I had every type of
potato and in every way possible. Mom still makes those
potatoes usually every day for dinner and laughs about
the way we still love them. Dad soon had a full time job
as a plumber and had gotten a G.E.D. for high school.
While my father left every day for work my mother would
stay home to care for me. I really don't remember a lot
about the apartment. Mom would put me in the stroller and
walk to the store every now and then. Of course we didn't
have any money but she would stroll around the store looking.
'One day. One day, Chad, we will be able to buy anything
we would like.' The thing that amuses me still today is
that no matter what happened. Whether it was the electricity
was cut or Dad ached so bad you couldn't touch him from all
his pain, they never looked back. The bad things didn't tear
them down, just made them stronger. I think they both knew
as long as we were all together we would be okay. I'm not
quite sure I could do the things they did for me. I have
learned so much from my parents and their struggle. To
think with a paid scholarship my Dad could do anything
beyond his wildest dreams. And Mom, Mom could be running
her own animal clinic or a big farm with all the dogs she
would like. I think of what could have happened if I
weren't born and can't help but be sad. In a way, I
single-handedly ruined their lives. I know it wasn't
my fault. Things happened like God intended. Things
did work out for the best, though. We now own 160 acres
in Munfordville. Dad has that big truck he has always
dreamed of and Mom got her animals all right. We have 5
goats, around 10 chickens, 3 dogs, and 3 cats to keep
her company. And don't worry about my grandparents, we
all enjoy spending time together. Today my dad's father
will tell you he would have never guessed things would
have worked out the way they did. After a long seventeen
years, my parents held strong through the hard times.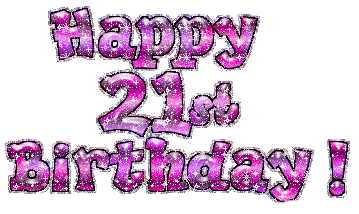 21 Years ago today.....
January 7, 2008
Chad & My 1st hours together
I wanted to share this memory with everyone, It's one of my most precious one's with Chad. The day I went into labor with Chad was a very long day and night I went threw about 24 hrs. Of hard labor. See the Saddle Block I had from the Doctor didn't do the job it was suppose to do until the very last push I had to give. So to say the least it hurt very much and I felt everything up until that point. I finally gave birth to a tiny little baby we named Chad at 1:24 A.M. He weighed 6pds.& 13oz. He was 19 inches Long and had a head full of black hair. Oh he was sooooooo cute!! They had took him from Brian and I for a while so we could get some rest and I went back to the room to sleep. Brian went home so he could rest. I woke up at I think it was around 5:00 A.M. and I didn't know what time it was. I called Brenda Smith one of my best friends, she was getting up for school and I told her "I had my baby Chad" we talked for a while and I thought "I want to see my baby". So I got up and walked down to the nursery and ask the nurses if I could hold my baby and of course they said yes and gave me a rocking chair. I remember it like it was yesterday sitting there as they handed my Chad to me and I just rocked and rocked. Chad was just looking at me and I was just looking at him and just smiling at him. I was so proud of him, He was awake for a while. I was singing to him and off to sleep he went. That was the most proudest moment in my life, knowing that I had a one of a kind boy that I would devote the rest of my life to raising him, taking care of him, and giving him the most... out of life I could. I knew I was the luckiest woman in the world to have had such a wonderful Beautiful baby boy named
Chad Thomas Maddox
Happy Birthday Son
Love your Mom Always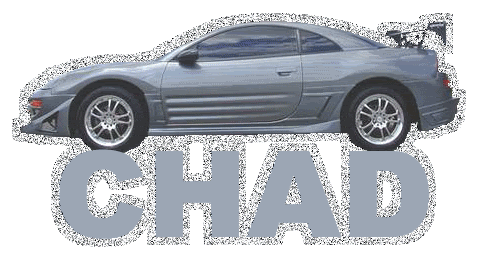 Light a Candle
Light a candle for those we mourn.
Into a new life they will be born.
Do not look for them at the gravesite.
They are somewhere else radiating their beautiful light.
They have gone to a new world where there is no darkness, no
pain.
Their light and essence will always remain.
Light a candle for those who have left this mortal place.
They are free to travel through time and space.
When we think of them, they are near.
When we sit in a beautiful garden. Their voices we hear.
When we listen to a divine symphony,
We close our eyes, their faces we see.
Light a candle for they have not really gone.
With each flickering flame, in your hearts they will always belong.
© A.Pell 24/08/2005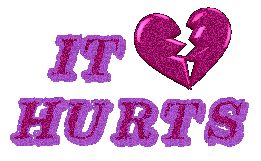 Chad,
Your Mom & Dad has alway's been so proud of you & we alway's will be Sweet Heart!
Until we all 3 meet again together forever!!
This memorial website was created in loving memory of our beloved son, Chad Thomas Maddox who was born in Louisville, Kentucky on January 07, 1987 and passed away on a Sunday, January 02, 2005 at the age of 17, Five days later he would have been 18 years old. He passed away due to an auto accident on his way to work, He had passed away so fast I feel he did not suffer at all!! No Pain, Thank You God!! We will all love & remember him forever. He was the best person that anyone could have known. He touch the heart's of so many people, friands and family, The site at he's funeral service told that story!!! He was and still is in our heart the most Loveable, special, talented gift we could ever have had. He was our life, and our only son. He was the best thing that has ever happened to our little family, just the three of us. There is a part of Brian and I that will never be the same a part of the heart that has been ripped from us. The only way that we will get threw this is the love & Faith we have for our Dear Lord and knowing that Chad is up there watching over us and guiding us the rest of our lifes,
until we meat again.
We will miss him sooooooooo very much, no words could ever discribe it.
We love U Son!!!!
Love alway's & forever
Your Mom & Dad


Hello Every one, I wanted to display some of the Beautiful things that my Wonderful friends have made for Me & Brian of our Angel Chad!
They are so Awesome!! Thanks for coming to Chad's Web-Site it means the world to us....so get a cup of coffee or tea and cop a squat and explore our Beautiful son's site.
Thank's each & every one of you,
Michelle & Brian
Made By Maggie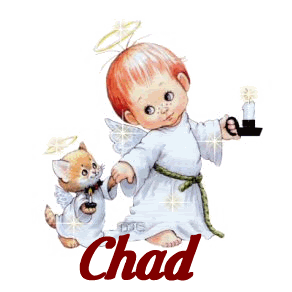 Made by Mary Ann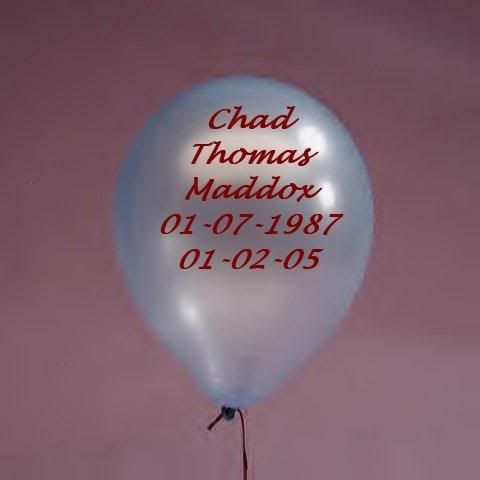 Made By Shirley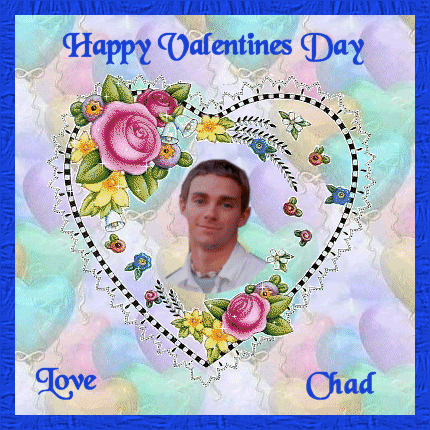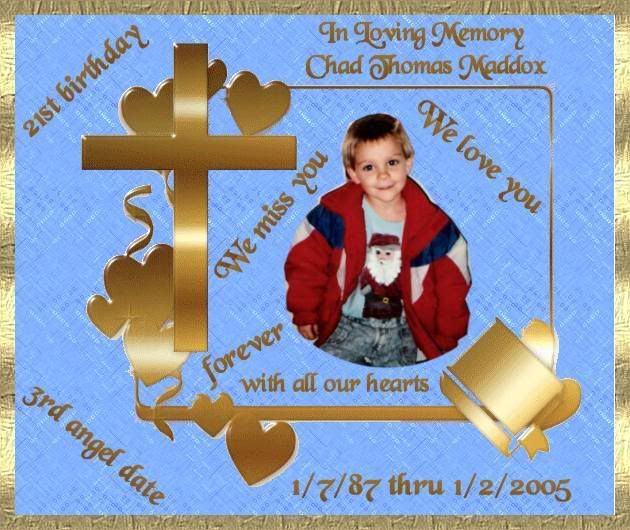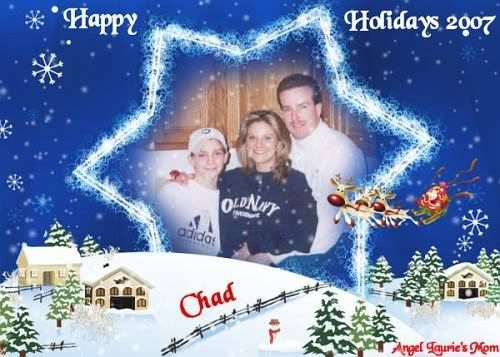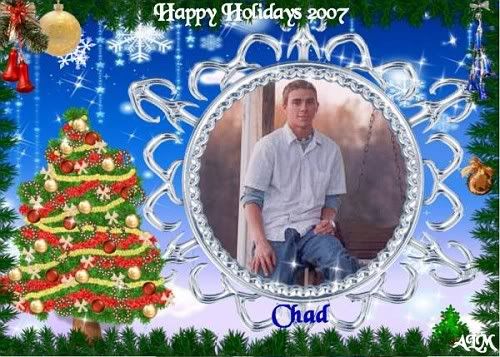 Made By Lynn: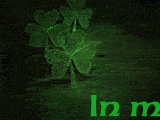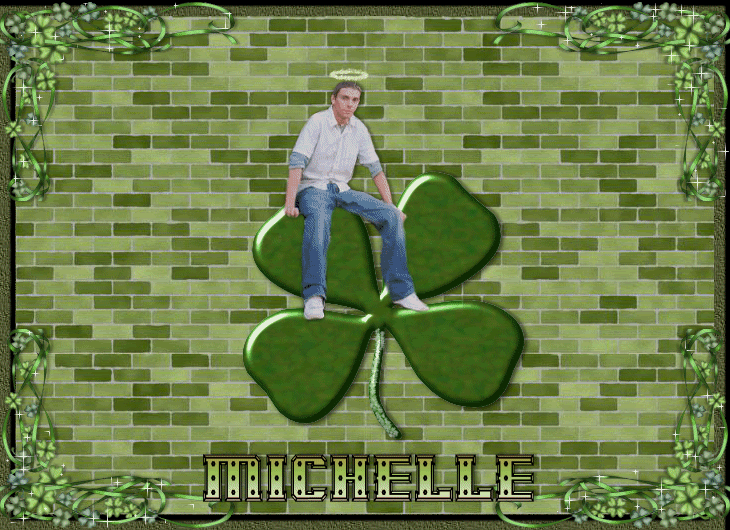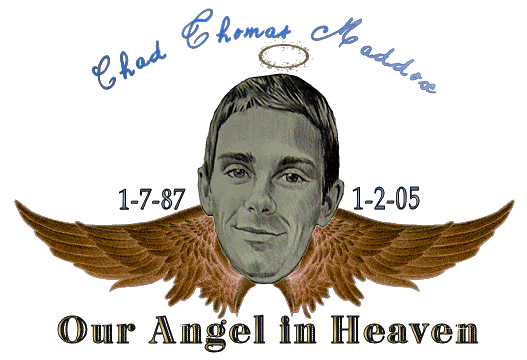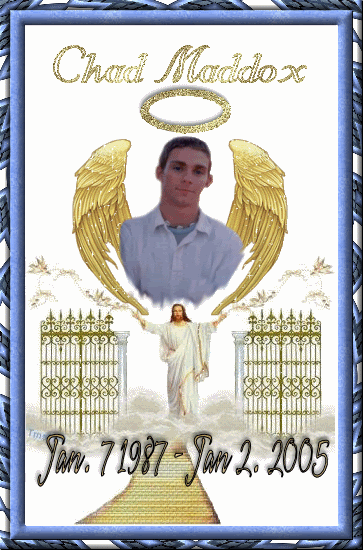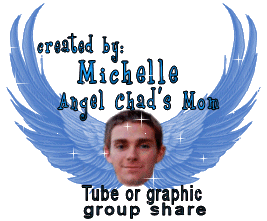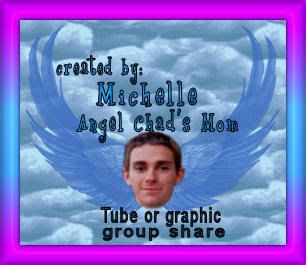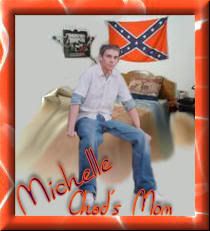 Made By Bev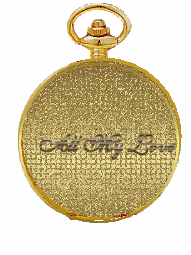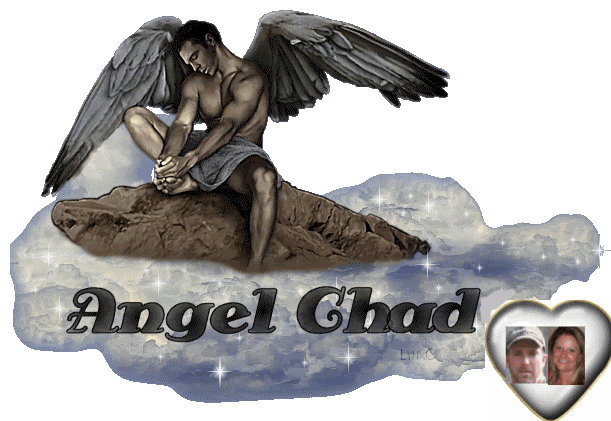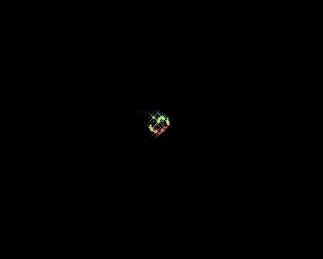 Made By Saralyn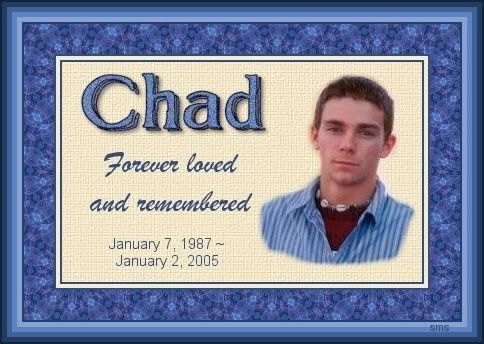 Made by Elaine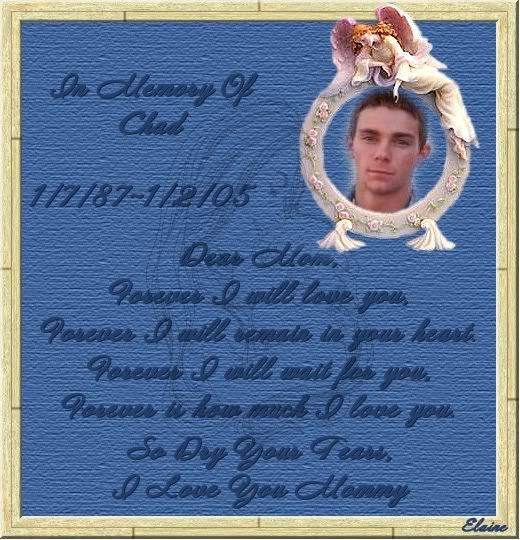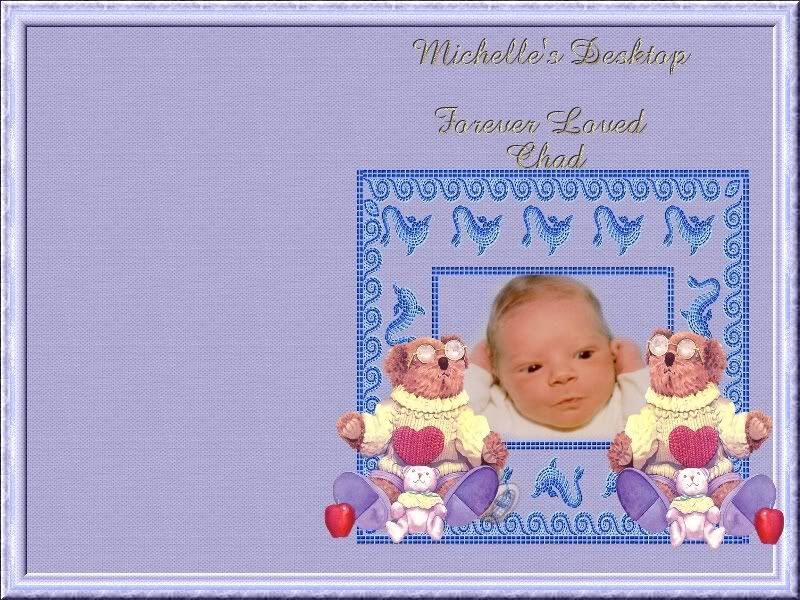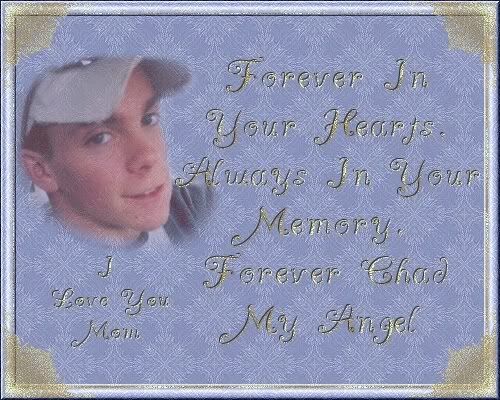 Made by Lance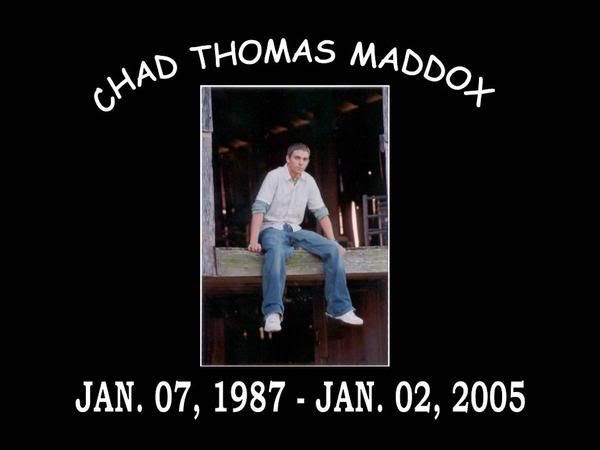 Made by Gala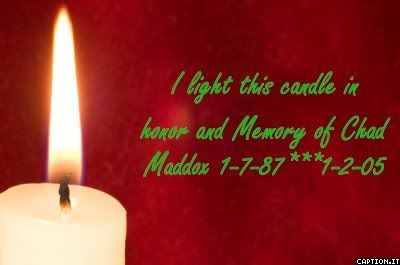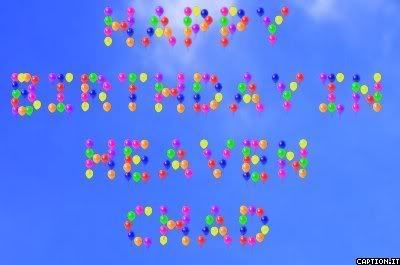 Made By Me, Chad's Mom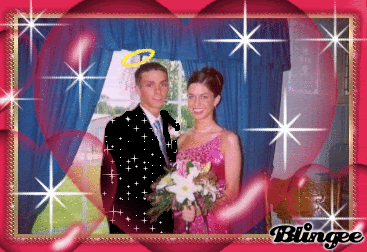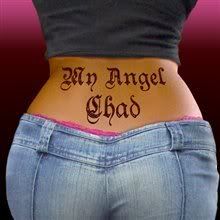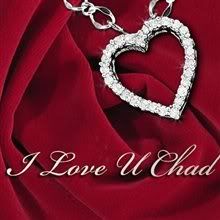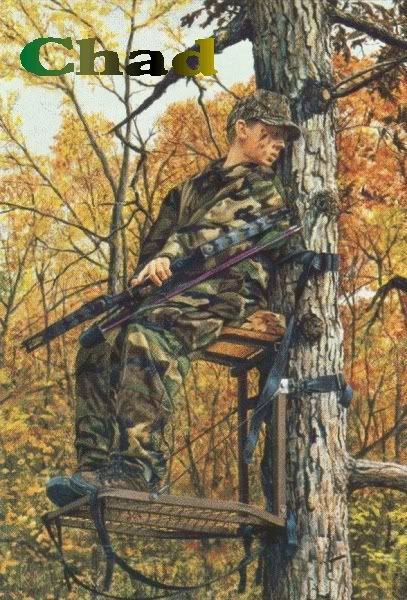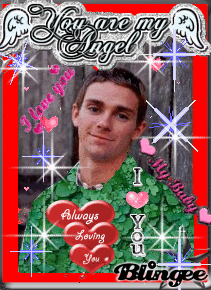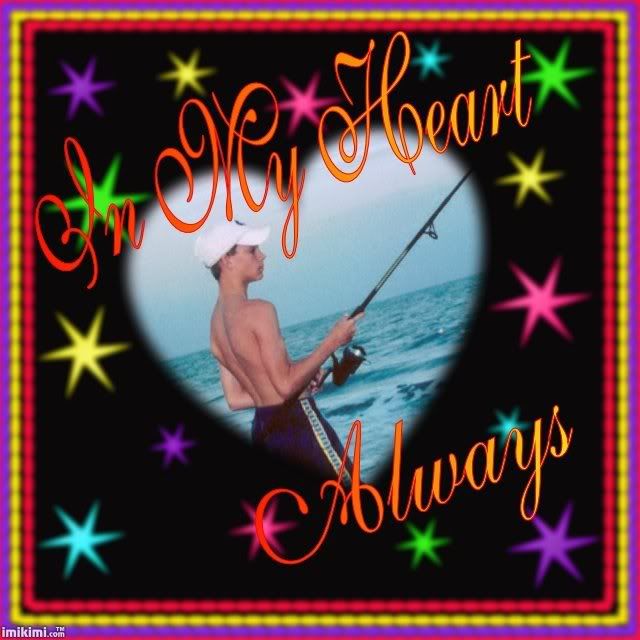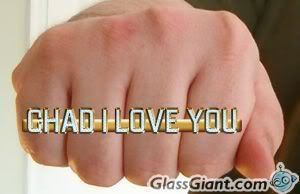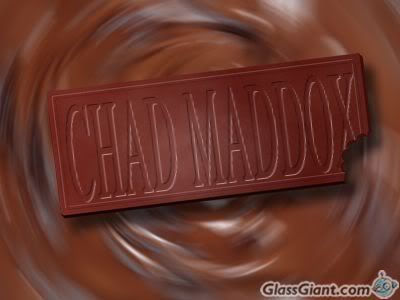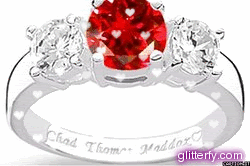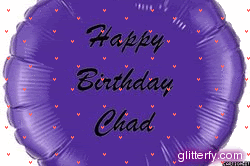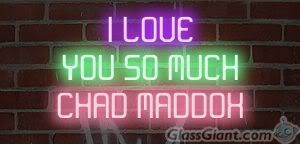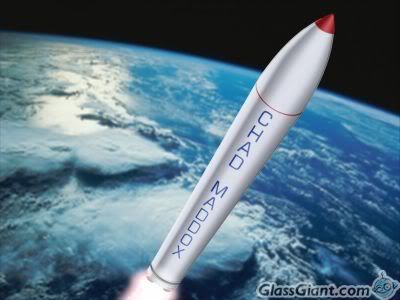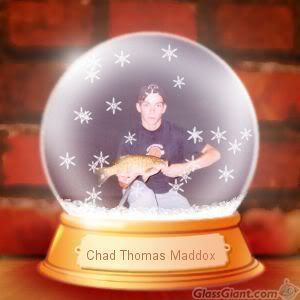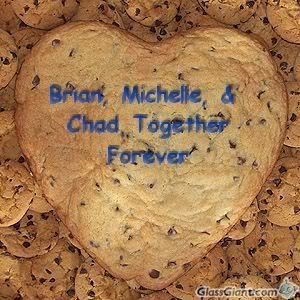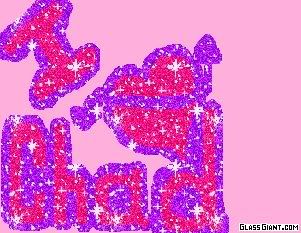 Our Heart's Our Shatterd 4-ever